One of my favorite things about Mia Connors, my Geek Girl Mysteries' heroine, is that she knows she isn't always cool, but when she is, it's usually because she's geeking out over something she loves. My favorite things to nerd out about are
books, which is why I started a book club. Here are a few reasons you should try one, too.
4. THE FOOD! Oh. My. Word. THE FOOD. It's as if everyone in my book club loves food (and wine) as much as I do, and everyone brings something amazing to share. We're not talking open bags of chips here. We're talking….indulgence. I mean, why not? It's only once a month, right? When we aren't sharing plates at a member's home, we hit a local restaurant we've been wanting to try.
3. BOOKISH FRIENDS! No one at a book club will see you reading and assume you aren't busy. They won't tell you they don't have time to read, they're simply too busy, unlike you who must need more to do or you wouldn't be sitting around reading. Book clubbers will nerd out with you over shared literary experiences and give you the scoop on stories you've yet to try.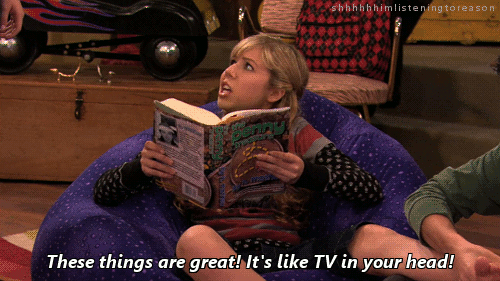 2. YOU TIME! If finding time to read is tough, you can finally put it on your calendar and say no to the neighbor who wants you to babysit. "Sorry. I've got book club this week and I need to finish this novel." Add an innocent shrug and head for your most comfy couch. Ahhh.
1. THE BOOKS! Joining a book club means reading consistently and broadly. Think of all the new books and genres you'll try! A commitment where the only thing I'm expected to do is read? Um, yes, please!
Do you belong to a book club? Do you love it? What's your favorite part?